Zimbabwe Resorts,Wildlife and Landscape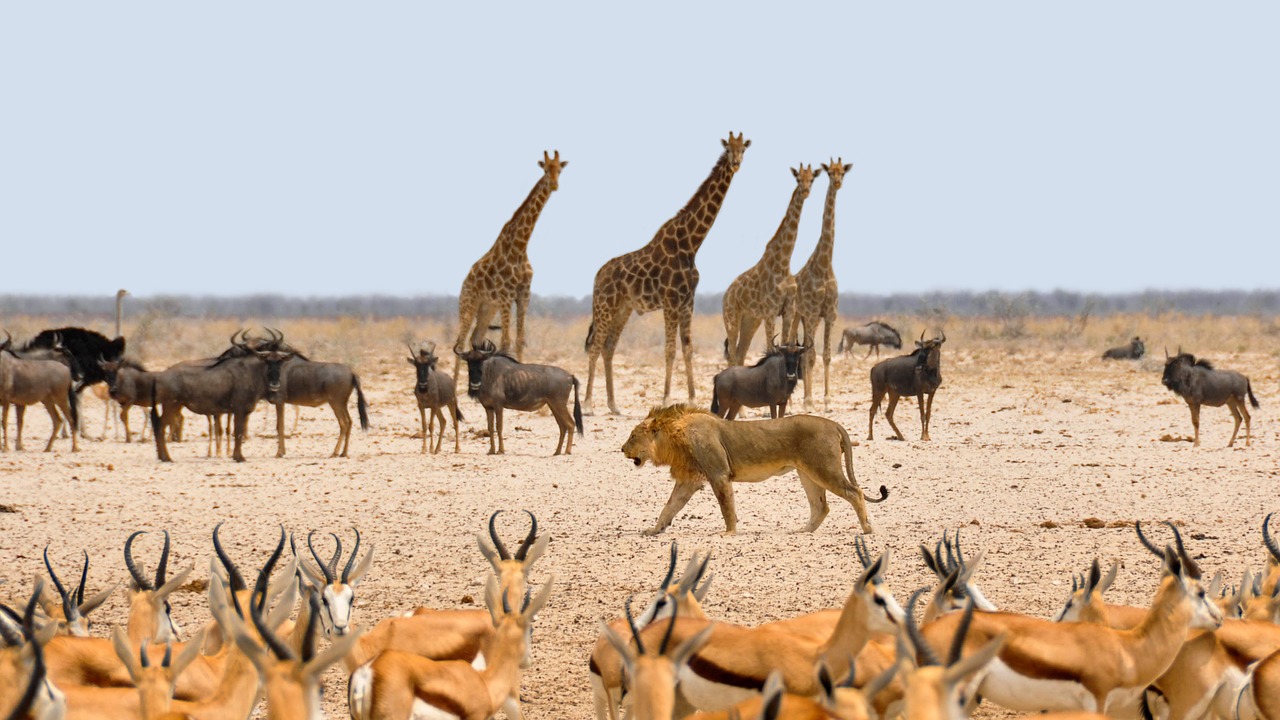 Top Tourist Attractions in Zimbabwe. A quick guide to the country's main travel destinations and major holiday resorts.
Number 1: Zambezi Region
Number 1 spot is occupied by Victoria Falls  a world class waterfall 2 times bigger than Niagara Falls! It's a World Heritage Site. One of 7 natural wonders of planet earth.Enough said! Nearby is  the famous Hwange National Park. Cecil The Lion's family lives there.  Some 200 km down the Zambezi river we have Lake Kariba, here a combination of water and land safaris makes it a unique destination. On the shores of the Lake we have Matusadona National Park a pristine wilderness with lions, rhinos, elephants and buffalo. Further down  the Zambezi is a  UNESCO World Heritage Site Mana Pools National Park. It is arguably one of the most well preserved wildernesses in Africa.
 Number 2: Bulawayo-Masvingo Area
This area is a top contender as it has  the remaining  3 UNESCO World Heritage Sites. 2 in Bulawayo and 1 in Masvingo.  Matobo Hills and Khami ruins are best places to visit and see around Bulawayo City.  Great Zimbabwe Ruins  in  Masvingo in  the last World Heritage site on the list. It is the largest ancient stone construction in sub Sahara Africa.
Number 3: Eastern Highlands Zimbabwe
Nyanga Mountains occupy top spot in scenic Manicaland Mutare area. Rolling hills and beautiful waterfalls are a distinct mark of the National Park at Chimanimani Mountains.  Names like Christmas Pass, Vumba Botanical Gardens,  Honde Valley, Mutarazi  and Wedding Veil Falls are associated with the vast stretches of misty mountains, valleys and plains that we call Easten Highlands Zimbabwe. Further down near Chipinge we have the moist evergreen  Chirinda Forest Botanical Reserve. This rain forest has Zimbabwe's tallest indigenous tree which is about 1000 years old. The tree is a National monument. There is little in terms of Big African wild animals in  Manicaland. The solution is Gonarezhou National Park, a pristine wilderness located south of the Manicaland Highlands in lowveld area towards South Africa along the Zimbabwe- Mozambique border on Map.
 Number 4: Harare & Other Places
Harare is the number one destination  in terms   of high number of visitor attraction sites. Elsewhere  Chinhoyi Caves, near Chinhoyi town and the laid back attractions in Midlands mainly in and around Gweru,  Shurugwi and Kwekwe  deserve attention if you happen to be in the area.
pictures by D.F.B