Tourist Attractions Near Gweru Town
Things to see & do in & near Gweru City
Gweru, the Midlands capital of Zimbabwe is located on the heart of Zimbabwe. It is almost central on map between Bulawayo and Kwekwe. It provides easy and fast connection with the country's east, west, south and northern regions including Harare City. Home to the Air Force of Zimbabwe's Thornhill Air Base,  Gweru is a laid back city with some few things worth seeing..
Here is a list of Gweru attractions and places where you can go.
Gweru Military Museum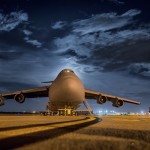 Located near the town centre, this place has a number of military artefacts worth seeing.It has a number of world war 2 equipment ranging from planes, tanks, guns, vehicles and uniform. The museum also displays famous war items from around the world and Zimbabwe's past wars.This is one of the best military museums in Africa.
Gweru Memorial Library
It is one of the most treasured institution in the city with a lot of historical information about key people and developments in Gweru.
Antelope Game Park
Hwange National Park is 6 hours drive from Gweru and we recommend this award winning place for your game viewing safaris. Here visitors will get the chance to walk with lions, ride on elephant back, ride horses and safari activities. The place that receives guests from Europe, America, Asia and Africa.With so much activities in the African bush, you will get to experience a lot of activities while also learning about conservation projects that are protecting Africa's wildlife treasure from extinction through research, rehabilitation and care.
The Boggie Clock Tower
Located in the centre of the city is the famous Gweru clock tower built by Mrs J Boggie.Due to its location and design, it is now a well known landmark and symbol of Gweru. The clock is easy to see and locate as it is right in the city centre.
Naletale Ruins
Also known as Nalatale, these ruins/castles are smaller versions of Great Zimbabwe Ruins. It was probably the palace of some African kings and royal associates some 4 to 500 years ago.A lot has been done to preserve the look and feel of one of Zimbabwe's historical monuments.
Danamombe Ruins
Though smaller these ruins are similar in appearance to Great Zimbabwe and Khami Ruins. Just located outside Gweru and closer to Nalatale ruins, the Danamombe ruins are a reminder to visitors about the beautiful and unique traditional ancient African architecture. All the structures were built out of pure stone without any form of cement or motor to hold them together. Some artefacts from this place show the international relations of ancient days including trade and interaction with early European visitors.
Gweru Civic Centre Gardens & Park
Located near the town hall, the Gweru Civic Centre Gardens are ideal for relaxing. They have been undergoing repairs and they should look splendid if they are properly looked after.
Early Colonial Buildings
Gweru has some old buildings that were built around the early days of British rule. These are the old stock exchange and the magistrate court built in 1902 and 1905 respectively.
White Waters Dam
Located just outside Gweru town close to Chiundura communal areas, White Waters Dam is the right place for group and individual camping.There are a number of recreational facilities for tourists and visitors. Horse riding, canoeing & speed boating, fishing and team building activities can be arranged at the place.
Gwenoro Dam
The dam is in Shurugwi, it is the most used fishing spot by Gweru people. It has been used for camping boat cruises and water recreational sports.
Shurugwi
Shurugwi town has some natural attractions that make it potentially the most beautiful place to in the Midlands. The town is marked by high elevations and peaks, these hills and mountains make the place very beautiful and unique.There are waterfall called Danraven and Campervan Falls.In addition to that, tourists can also enjoy the Boterekwa valley. This is one of the most recognisable spots in Shurugwi.The other places to see in Shurugwi are Ferny Creek Botanical Gardens, the Bonza Ruins, and Peak View.
Note: it has been reported that  some of the Shurugwi places mentioned here are now in disrepair and bad shape due to human activities. It is advisable to find about their state before planning your visit.
Gweru City Theatre
Gweru town has got its own theater managed by the city council. It is located near town hall in. Visitors should not expect a lot here as Gweru theatre does not have a lot to offer compared to what you would get in Harare or Bulawayo. It's worth checking what's going on if you happen to be in the city.
Moffat Aerodrome Gliding
This place used to offer the best gliding experiences in Zimbabwe. We are not sure about the state of the Moffat Aerodrome Gliders, we will update this space as soon as we get more details about its current situation.
Zinjanja & Bila Ruins
These are some less known ruins near the town of Gweru.They are built in the same pattern as the other well known ruins in Zimbabwe.They offer a lot on the ancient history of cities and kingdoms that existed in Zimbabwe in years gone by.
You may also have a look at the neighbouring city of Kwekwe on your way to Harare
Gweru Services
Gweru Shopping
The city centre provides a number of supermarkets and retail outlets.This is the right place where you can go to buy groceries and supplies if in Gweru.
Gweru Restaurants
Gweru has a few places where tourists can go to eat and have tea.There are a few places and takeaways in city centre that are of good standards though we cannot guarantee that you will find an exclusive European and Asian spot or your favourite Chinese, Indian, Thai, Greek, Italian, English restaurants.
Gweru Accommodation
Gweru has affordable budget accommodation for backpackers in the form of self catering apartments, guest houses, lodges and overnight cottages. Gweru also has secure caravan parks and bush camping sites. Gweru is a laid back city and visitors should not expect anything more than 2,3,4 star motels and hotels. We have not seen any 5 star accommodation facility in the city yet. There are also some decent safari and game lodges just outside the city. A number of places have facilities like internet services and swimming. You have to ask before booking. The city has many facilities that can be hired as wedding and conference venues.
Gweru Car Hire
There are a number of companies and individuals within the city who can be hired for tasks or just a drive around the city. You can also arrange with your host(who offers you accommodation) for transport and travel assistance for a reasonable fee.