Chizarira National Park Camping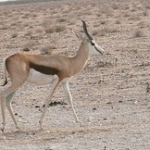 Chizarira National Park is a vast 191 000 ha dissected plateau on a 510 meters high escapement  with a rugged landscape deeply incised by gorges and river systems between the jugged mountains. The place is ideal for 4×4 drives and walking safaris. This remote and isolated park is a true wilderness with very little human activities.
Elephants have been culled in the area due to massive depletion of trees and woodlands in the park.  In years gone by this game park was home to big numbers of rhinos, antelopes and different sizes of elephants. Poaching and environmental degradation has rapidly reduced their numbers in the area. The remaining rhinos have been moved to protected areas due to massive poaching.  Today there are still some reported sightings of  big animals in the area. Travellers have seen buffalo, elephant, leopards, lion and zebra wondering from Zambezi Valley or Chirisa Safari Area. We must however emphasise that the place is suitable for bush walking safaris and bird watching as there is very little big game to see. The spectacular steep gorges and land formations have been recommended a lot by nature enthusiasts who have been to the area. Chizarira is unique as it receives so much rainfall in comparison to the nearby areas in the Zambezi valley. With some flora common in Zimbabwe's eastern highlands, here you find a lot of miombo woodland mixed with open savannah grasslands.
Accommodation and road conditions
At the moment we do not know any working lodges or campsite within the park. We are not sure of the state of a campsite at Mucheni Gorge so we wont recommend or talk about it. As soon as there is something on the map, we will put the camping facility details here. It is a good idea to look for accommodation in nearby areas and also to be aware of road situation as this is a 4×4 terrain. Cars with high clearance should be used.
note: People usually visit this place as a side trip for Lake Kariba.