Gweru Bridal Functions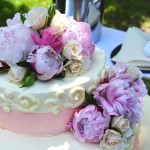 Gweru has decent and affordable places that can be used as wedding venues. The cost of living is low compared to Harare, Bulawayo or Victoria Falls making this small city the best place for your wedding plans. You should pay less for accommodation, planners, transport, venues, photographers, dresses, honeymoon and cakes. This is one of the reasons why so many people will prefer to have Gweru above all the other locations in Zimbabwe. The city has hosted big and small events including bridal parties and showers. While the numbers are less, this should not discourage as there are really nice garden wedding venues as well as indoor facilities like lodges and hotel receptions. You can get rings and caterers from the city or outside depending with your  choice.
List of wedding facilities & services in Gweru
Midlands State University
Antelope Park
Mabandla Gardens
The Village Lodge Venue
Midlands Show Grounds
Mpumalanga Lodge Gweru
Please contact us using form or email on site for Gweru weddings related queries
Pictures
Here are some photos of wedding facilities in and around the city of Gweru in Zimbabwe.