A Zimbabwe  lion named Jericho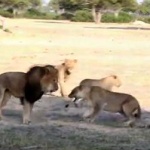 Zimbabwe wildlife authorities and researchers at Hwange National Park have confirmed that a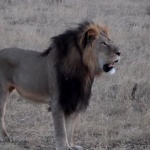 lion named Jericho is alive. This comes after reports on Saturday that the lion was killed by poachers on Friday night.
A statement from Zimbabwe authorities say Jericho "is still alive and being monitored" by Brent Stapelkamp, who is following Jericho's movements via a GPS collar on the lion.
Cecil's killing earlier this month sparked an international outcry. Zimbabwean authorities called it an illegal hunt.
Jericho was not Cecil's brother but a 'friend' who helped him to oversee two prides at Hwange. The prides were made up of grown up females with several cubs and some young adult lions.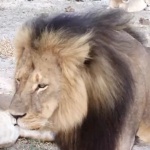 Jericho was second in the hierarchy and is now believed to be the sole protector of the clan.
Wildlife authorities have announced an immediate ban on the hunting of lions, leopards and elephants outside Hwange National Park in the wake of the widely condemned killing of iconic lion, Cecil early last month.
Several people including hunters, safari operators and local village heads have been arrested in an effort to stamp out poaching.
Bow hunting has also been suspended with immediate effect and no such hunting will be allowed.
Bow hunting, it is strongly felt, only thrills to sports hunters but is inhumane as it cripples the animal unnecessarily, allowing it to die slowly and painfully.
The strict regulations being enforced have been brought by Cecil's killing.
Meanwhile, there are strong calls in US for the extradition of Walter Palmer so that he can face justice in Zimbabwe. The two countries have an extradition treaty which could see Mr Palmer doing time in a Zimbabwean prison if convicted.