Hwange guide mauled by lion, Victoria Falls man trampled to death by elephant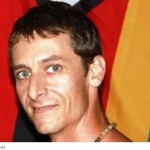 A 40-year old professional guide was attacked and killed by a lion in Hwange National Park on Monday.
The Zimbabwe Parks and Wildlife Management Authority confirms that contrary to reports circulating on electronic media sites, Quinn Swales was a professional guide and not a professional hunter.
He was based at main camp, Hwange National Park.
Investigations reveal that, Quinn, who was the lead guide was on a walking safari with six foreign guests when he decided to track a pride of lions resulting in one of the lions jumping at him and killing him in the process.
Hwange is the same place where Cecil the lion was killed by US dentist, Walter Palmer.
Meanwhile, a 32-year old man was trampled to death by an elephant in Victoria Falls.
Reports say the deceased had gone to polish his curios for sale to tourists with his friend and came across a female elephant with a calf which charged at and trampled him to death.