Ntombi The Rhino  was a well known and well loved rhino at Matobo National Park Zimbabwe.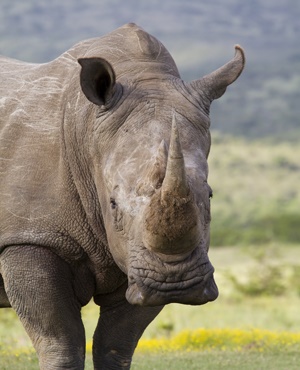 Sadly the famous female rhino is nomore after it was shot by poachers in the Matopos National Park.
A  local conservation group confirmed that 8-year-old Ntombi was found still alive but badly wounded this week, just some few days after shots were heard in the park.
"The shots were heard on Tuesday last week but nothing was found after a search by parks authorities. Only days later was the severely wounded Ntombi found," the trust's spokesperson said.
The rhino was then put down when vets  ruled there was no possibility of saving her.
Zimbabwe is left with just under 1000 rhinos due to massive poaching that has been going on for years despite spirited efforts from rangers to minimise the senseless slaughter of black and white rhinos.
Matobo Park is located just some 40 minutes drive from Bulawayo city. It is well known for its healthy rhino population, visitors often do rhino tracking a popular sport at the resort.