Plumtree Border Post Situation Today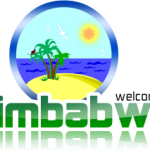 Concerned Zimbabwean travellers are worried due to social media news reports suggesting  the Plumtree Border Post Crossing between Zimbabwe and Botswana is closed on the Ramokgwebana side.
ZimGuide is reliably informed things are going on as normal on the border, there is no sign of political violence, riots or anything to worry travellers.
No chaos on Zimbabwe Botswana Border, at least for now.
The protests that happened at Beitbridge Border last week were not connected to Plumtree.
For peace of mind, you might want to contact Plumtree  border and immigration office, zimra for latest information  here on what is happening at the border post.