Weather In Victoria Falls
The Victoria Falls weather is shaped by the prevailing weather patterns of southern Africa tropical area. The region experiences hot and wet spells depending with the time of the year.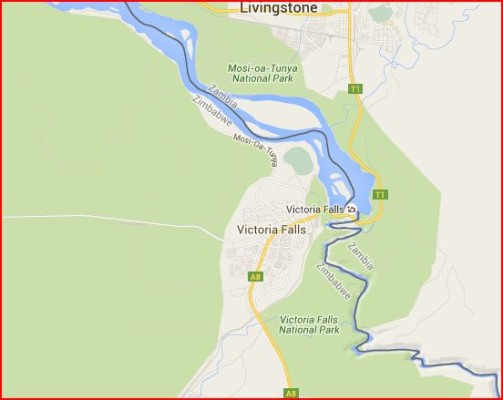 Basically there is no winter to talk about in Victoria Falls as one would experience if you were in colder regions of central and eastern Zimbabwe. Around June and July temperatures may however drop significantly to just above 20 degrees.
Wet season
The wet season runs between December and April. Around this time day temperatures will be averaging 30 degrees Celsius while at night you will get averages of 19 degrees. There is usually heavy rains between December and January.
This time visibility of the falls is not good as there is too much mist covering the falls. Some people actually enjoy this, so you should not be put off by it. The best time to get soaked in the rain forest.
Dry season
From May to November, Victoria Falls experiences the dry season. Temperatures will be in their lower 20s between May and July. After that they will rise as the water levels slowly reduces. As it gets drier, wild animals like buffalo and elephants will become very common and visible in the area.
The falls will become very visible. At this time people will also be able to get closer especially via the devil's pool. As you get to October and November the Zambian side of Victoria Falls will get completely dry and water will be flowing a little bit on the Zimbabwean side.
Around this time it gets very hot with temperatures averaging lower to mid-30s. Then comes December and the cycle begins again.
That is Victoria Falls weather in a nutshell.